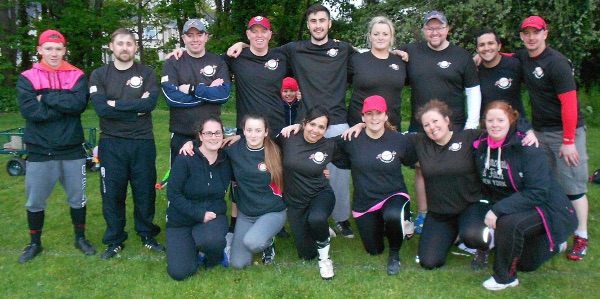 The Renegade Titans originated many years ago as a standalone team called the Trinity Titans. The Titans were based between Bayside and Sutton and had a great reputation for being a welcoming friendly team that threw barbecues at the end of their home games. Unfortunately a number of key members had to leave the club due to job, family commitments and moving country so it looked like the team was in danger of collapsing.
At the same point the Renegades club had move from St. Annes Park to Fr. Collins park in Clongriffin, close to the Trinity Titans old base. The Trinity Titans approached the Renegades about taking on the remaining members but the Renegades went one better, retained the Titans name and built them up as the fourth Renegades team (back then we had the Renegades Red, Black and Beachers) with a key role of training up new players and playing in the third division as it existed then.
Eventually over time the Renegades started to suffer with numbers, just as the sport as a whole has and the club took the difficult decision to fold the Renegades Black. The remaining players distributed amongst the rest of the club, which meant the Titans now had the facility to retain players as opposed to being a vehicle for training up and moving players into the teams chasing silverware.
Continuing from this the Titans have begun to build on a core of experienced players whilst introducing new people to the sport. The team is going from strength to strength; in fact we have threatened to break out of Division two over the last couple of seasons.
Even though we are chasing that promotion, the team at its core, is still all about having the craic on the pitch and pitch side as well as away from the game, supporting each other to the fullest and not being afraid of being able to laugh at ourselves as you can see in the match reports! We've spent so much time in Division two over the years we are really close to the other teams and have built up great relationships with many of them.
Here's to many more years on top of Mount Titan!
Looking for more information why not come to our Facebook page, or goto the main Renegades Page to find out more.